Wellbeing Track and Change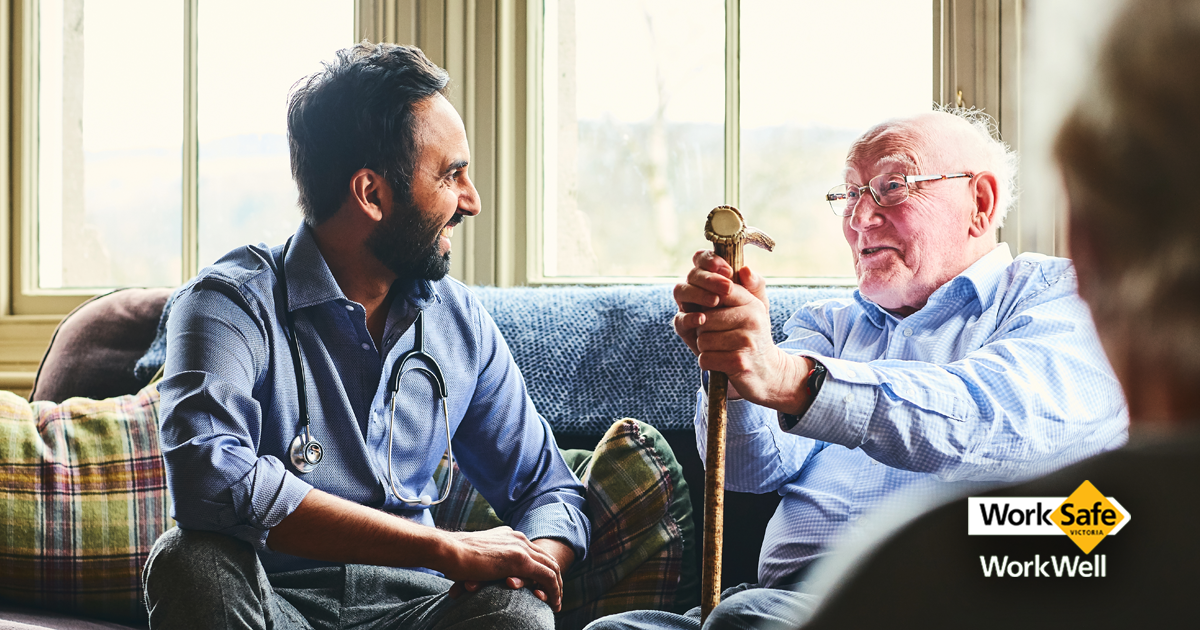 Prevention United is delighted to be part of WorkSafe Victoria's WorkWell initiative to promote and protect the mental wellbeing of Victorian workers.
Working with our partners at Federation University Australia and Ballarat Health Services, including Professor Britt Klein and Dr Lisa Clinnick, over the next two years we will support the mental wellbeing of frontline residential aged care workers.
The Wellbeing Track and Change project involves the co-design, implementation and evaluation of a digital monitoring and decision support system that aims to maintain a mentally healthy work environment.
The digital system and supporting resources will be developed in close consultation with staff and management working in BHS's 10 residential aged care facilities, ensuring that the system is fit for purpose.
Protecting the mental wellbeing of this dedicated frontline workforce will help them continue to provide high-quality care to the vulnerable elderly residents they support.
We believe this innovative project will have positive and lasting effects within Ballarat Health Services and could potentially be scaled-up across the aged care sector, and even more broadly as a model for how to promote the mental wellbeing of workers in other industries.
Keep an eye out for updates through our social media, newsletters and here on our website as the project unfolds until March 2021. Our sincere thanks to WorkSafe Victoria and to our partners at Ballarat Health Services and Federation University
"Healthy and Mindful Minds" campaign resources
In October 2019, we partnered with Winc, a leading education and workplace solutions provider who supply materials to schools and early learning centres across Australia, as part of their "Healthy and Mindful Minds Month" campaign.
The campaign included "One Step Ahead" toolkits for educators in Early Learning Services and Schools and two webinars, one on "Educator self-care" and another on "Managing anxiety in the classroom". Early learning educators and teachers are in a wonderful position to help reduce the likelihood of children and young people developing mental health conditions, as well as supporting those currently displaying symptoms. The toolkits and webinars are designed to guide and support educators in this important work and to help them look after their own mental wellbeing as well.
You can download the toolkits and watch the webinars for free via Winc website and, if you would like to develop similar resources with Prevention United through your own organisation in the future, please contact us at info@preventionunited.org.au