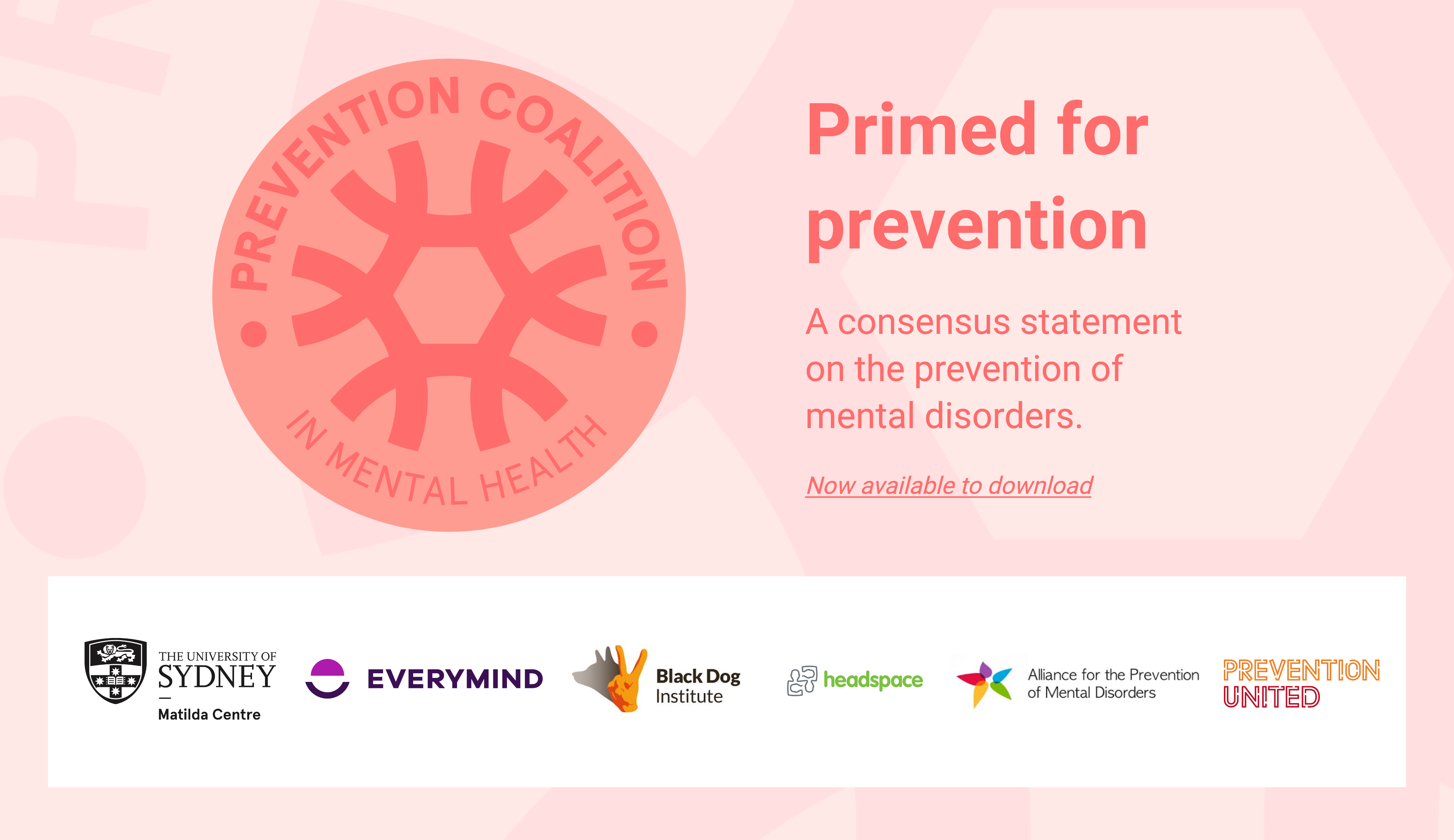 In any given year, 1 in 7 children and adolescents and 1 in 5 adults will experience a mental disorder, while almost 1 in 2 Australians will experience a mental disorder at some point in their life.
The personal, social, and economic impacts of these conditions are enormous. Mental disorders cause considerable distress, contribute to psychosocial disability, and increase the risk of suicide. They cost the Australian community between $43-$70 billion annually.
But mental disorders are not inevitable, and many common mental disorders can be prevented from occurring, through public policies and evidence-based programs, many of which already exist but are not being implemented effectively or to a sufficient scale.
This Prevention Consensus Statement has been developed by the Prevention Coalition in Mental Health, an informal group of like-minded organisations with a shared belief in the importance of prevention in the mental health field.
The Prevention Consensus Statement sets out what we can do to prevent depression, anxiety, and other conditions right now as we work our way through the social and economic challenges wrought by COVID-19, and into the future.
Enhancing our focus on prevention will strengthen individuals and communities, save money, and save lives.
Please access the full document and summary document below.


01
Support parents to help their children thrive
02
Build children and adolescents' social supports and protective life skills
03
Support young people and adults to look after their mental health as well as their physical health
04
Create mentally healthy workplaces
05
Address the social determinants of mental health
06
Strengthen the research evidence and improve data collection