Are you interested in participating in research to help promote mental wellbeing and prevent mental health conditions?
Prevention United provides a list of relevant research studies that members of the public can participate in. Please note, we only act as a go-between between researchers and interested participants. We do not conduct these studies and we have no control or responsibility in relation to the conduct of these research projects.
If you are interested in participating in a research study we therefore encourage you to contact the lead researcher directly, to find out as much as possible about the study to see whether it is suitable for you. Key questions to consider asking the researcher include:
What is the nature of the project, why it is being done and what benefits are anticipated?
Has it been approved by a Human Research Ethics Committee?
Who is undertaking the study and what are their credentials?
Who can participate?
What's involved for each research participant?
What (if any) potential risks are involved in participating in the study?
What are my rights (e.g. voluntarily participation and right to withdraw from the study)?
How will the study be monitored and how will my safety and wellbeing be protected?
What confidentially and privacy protections are in place for the study?
How can I get access to the results of the study?
Who should I contact if I have more questions or experience any issues during the study?
Current Studies
Reel2Real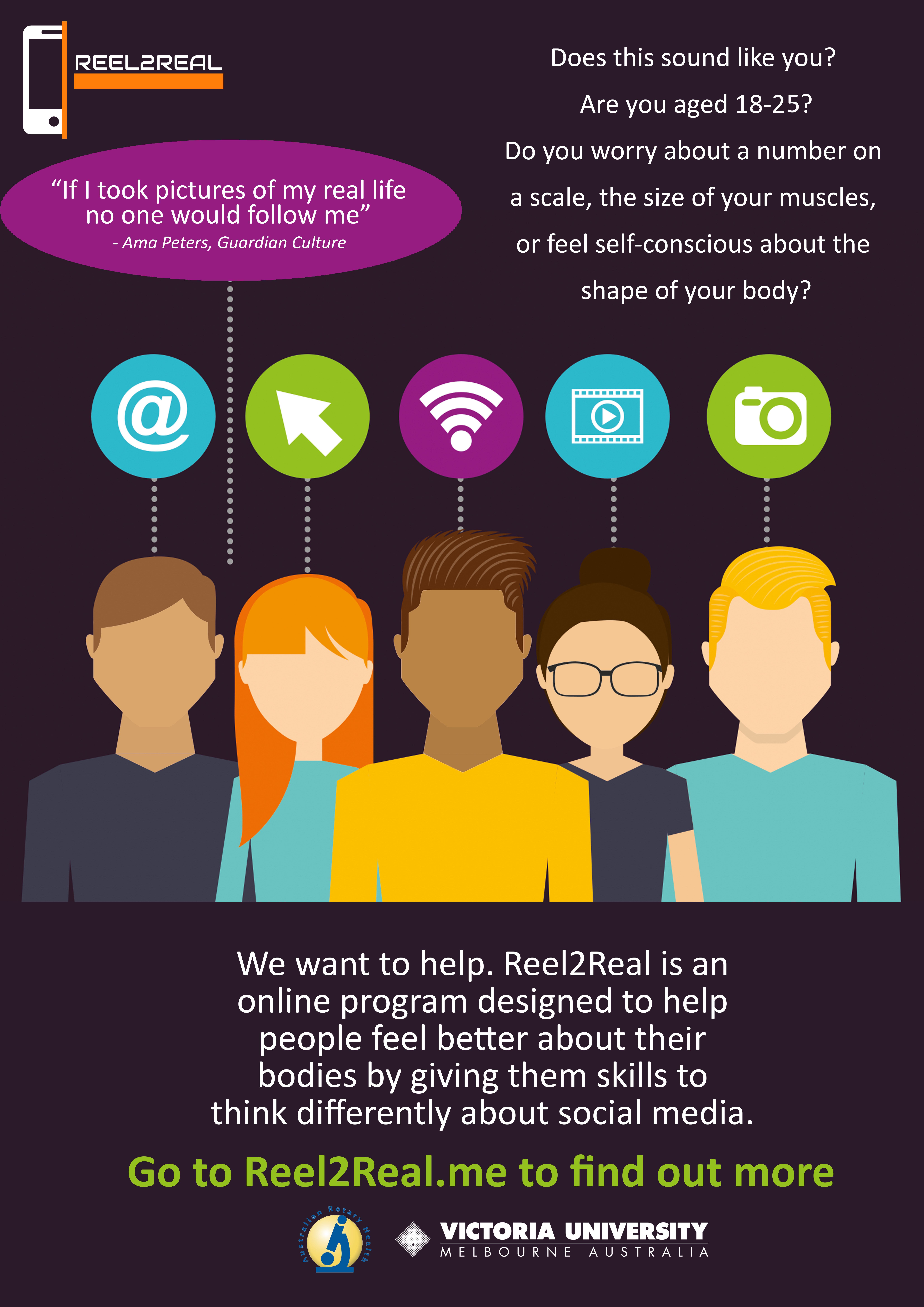 Do you worry about the number on the scale, the size of your muscles, or feel self-conscious about the shape of your body? Do you scroll through social media and compare yourself with your friends, or influencers?
We want to help.
Reel2Real is a new online program designed to help people feel better about their bodies and about themselves by giving them the tools to think differently about social media. You'll use quizzes, storyboards, videos, and other interactive content to help you figure out what healthy social media use looks like for you and how to make it work for you!
Reel2Real is confidential, interactive, and free. It's been developed by a team from Victoria University, La Trobe University, and Northeastern University.
Visit https://reel2real.me to find out more!
Partners In Parenting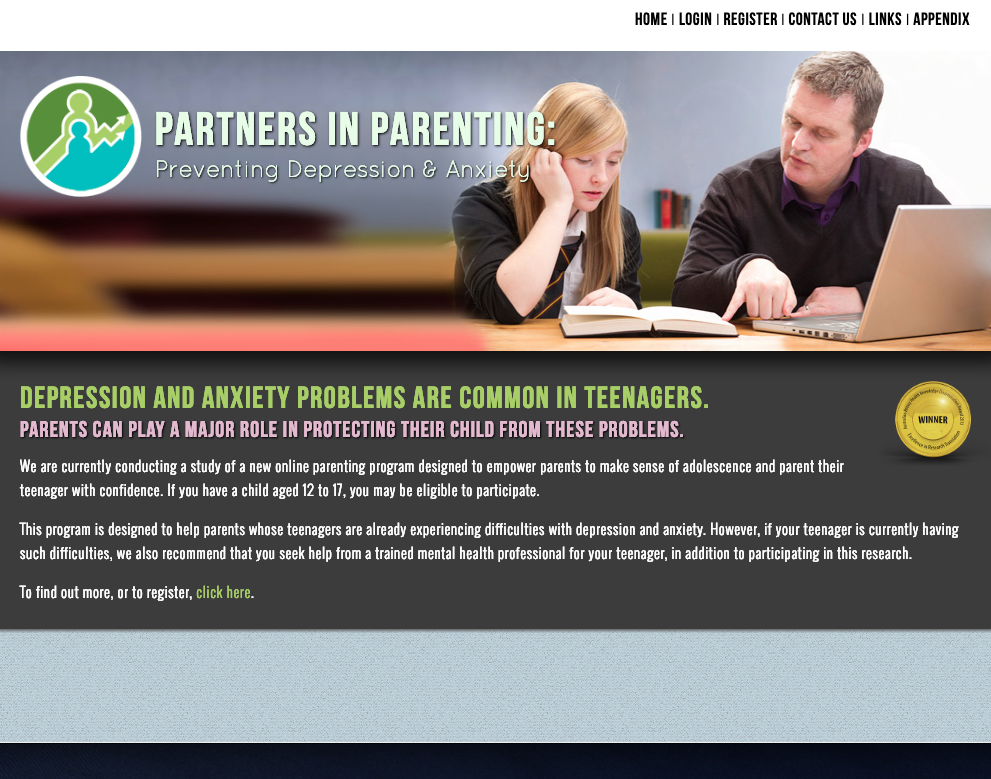 Partners in Parenting (PiP) was developed by experts at Monash University and The University of Melbourne to help parents prevent their child developing anxiety and depression.
"Parents have the intrinsic motivation to do their best for their child, but they don't always know how," says Associate Professor Marie Yap, Head of the Parenting and Youth Mental Health Group at Monash University's Institute of Cognitive and Clinical Neurosciences.
An extension of the program, called 'Therapist-assisted Online Parenting Strategies' (TOPS), provides further support for parents whose teens are accessing mental health services for depression or anxiety. The team is currently looking for volunteers with children aged 12 to 17 who have been diagnosed with depression or anxiety, to take part in a trial of TOPS.
For more information:
Susan Waterer
Monash Institute of Cognitive and Clinical Neurosciences
+61 3 9903 4506
susan.waterer@monash.edu
Or visit http://www.tops.partnersinparenting.net.au/ to find out more!