Professor Tony Jorm, University of Melbourne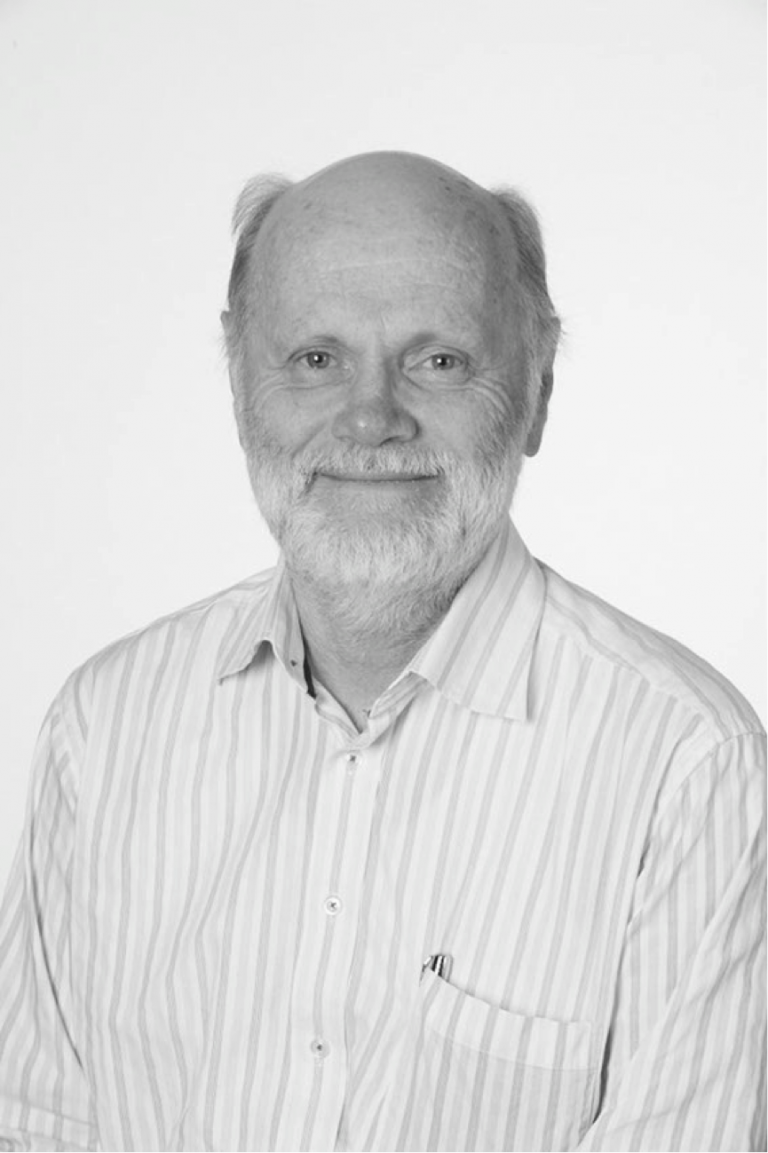 Prof Tony Jorm is a Professorial Fellow at the Melbourne School of Population and Global Health, University of Melbourne, and an NHMRC Senior Principal Research Fellow. A world-leading authority on the prevention of mental health conditions, Tony is the author of over 30 books or monographs, over 600 journal articles and over 30 chapters. His contribution to the preventative mental health is unrivalled in Australia and around the world.
Listen to Tony explore the overwhelming scientific case for prevention in conversation with Prevention United Director, Lachlan Kent.
"There are no technical barriers to Australia taking on prevention of mental health conditions as a national goal. We have the expertise and the tools to do it. It is all a matter of political will." – Tony Jorm, University of Melbourne.
Jack Heath, SANE Australia CEO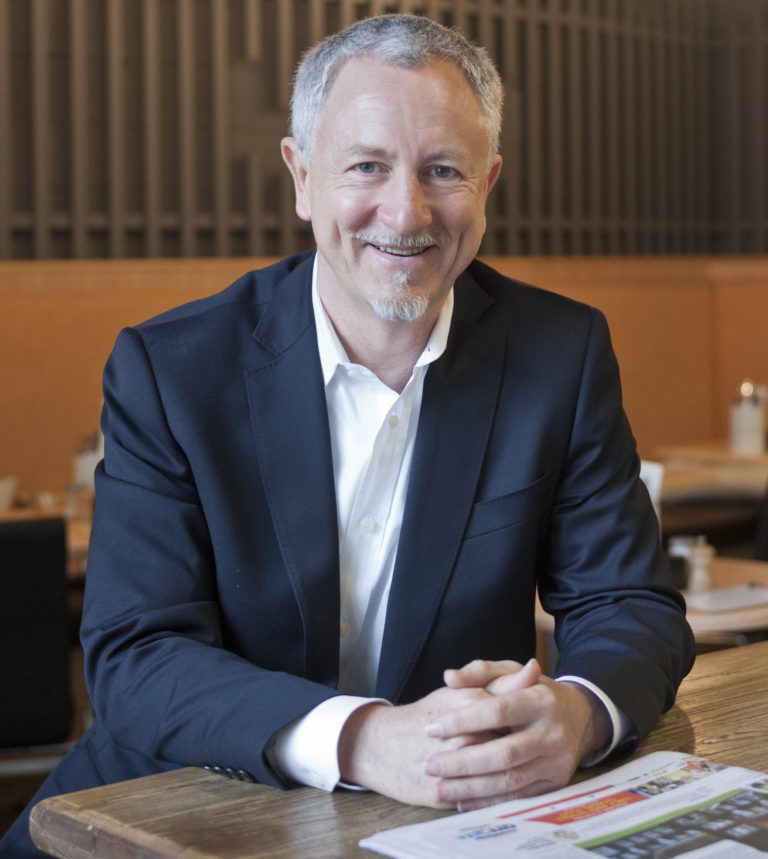 Jack Heath is CEO of SANE Australia and kindly spoke with us about his life, his career and his views on mental health and the mental health sector. Drawing on over 30 years' experience, he offers far-reaching insights on promoting mental health, preventing mental health conditions and supporting people experiencing complex mental health conditions.
Listen to Jack discuss this and other aspects of mental wellbeing with Prevention United Director, Lachlan Kent.
"My experience is that, in terms of people who I've encountered while I've been at SANE who sit within the complex mental illness category, more likely than not that person will have had an experienced of severe childhood trauma…(I)n terms of the prevention context, until we start to address a lot of those trauma issues we're dealing with stuff down the track." – Jack Heath, CEO at SANE Australia.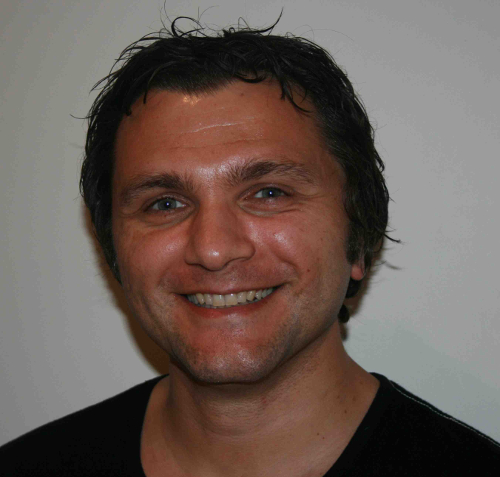 In July 2010, after years of being an obsessive irrational worrier, years of suffering ever-increasing levels of anxiety and depression, Mark hit rock bottom. Spurred on by thoughts of his young family, picked himself up, took action, sought professional help, and made a slow but full recovery over a period of several months. An accomplished author, in 2011 he began writing a very open and honest account of his experiences, which he called Dancing With The Black Dog. Spurred on by the popular reaction to his blog, ever since Mark has been a strong advocate for openness and understanding of anxiety and depression has been interviewed on several mainstream radio stations in Australia, including ABC Melbourne, ABC Sydney, 2GB Sydney, and 2UE Sydney.
Here he is in conversation with Prevention United Director, Lachlan Kent, discussing what prevention means to someone who has been diagnosed with, and recovered from, a mental health condition.
"I guess with me it's just about, not so much mindfulness, but self-awareness and analysing situations that could cause anxiety or stress…and then just trying to rationalise with myself and look at the reasons." – Mark Pacitti, author of Dancing with the Black Dog
Professor Harriet Hiscock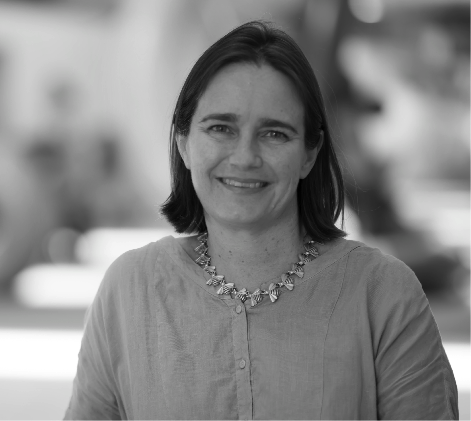 Professor Hiscock is a paediatrician and researcher at the Murdoch Children's Research Institute in Melbourne. Her research focuses on the early detection and management of child mental health problems and she is the lead researcher on a new initiative looking at adverse childhood experiences on later development of depression and anxiety conditions. Her work is the future of prevention research in Australia and we're lucky to have her as an active supporter of Prevention United.
Listen to Harriet discuss the science of prevention in early childhood with Prevention United Director, Lachlan Kent.
"Even though people are getting more help, the absolute numbers of people with anxiety and depression haven't shifted over the past 5-10 years…We need to look earlier and at the root causes." – Harriet Hiscock, paediatrician and prevention researcher.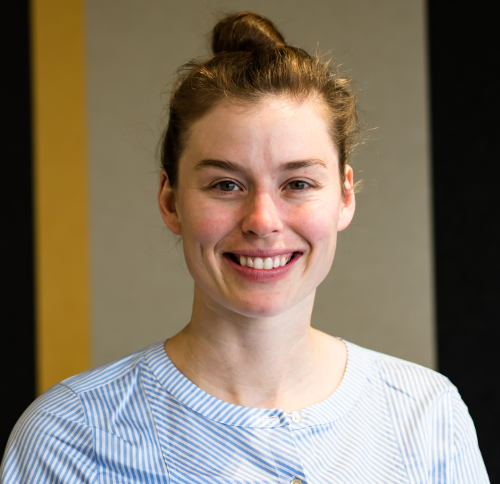 Netballer-turned-AFLW footballer for Melbourne in 2018 and now Geelong in 2019, Dr Erin Hoare embodies a combined approach to mental and physical wellbeing. Her sporting success brings a unique perspective to her research into preventing mental health conditions through a combination of optimal diet and physical activity. Currently an Australian Rotary Health Postdoctoral Research Fellow with Deakin's Food and Mood Centre and Global Obesity Centre, she is a rising star on and off the field and a wonderful advocate for preventative mental health.
Listen to Erin discuss her research and career in mental health with Prevention United Director, Lachlan Kent.
"I think we need epidemiological evidence to see what is a modifiable risk. Obviously, our belief at the Food and Mood Centre is that food and other lifestyle behaviours have huge preventative opportunity that has not yet been harnessed." – Dr Erin Hoare, Deakin University
Professor John Toumbourou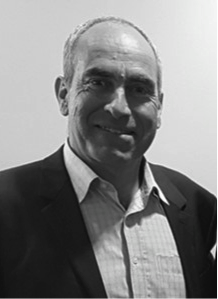 Professor John Toumbourou is the Chair in Health Psychology and a prominent researcher and health advocate. He has been influential internationally and nationally in assisting the development of research and practice in the fields of prevention science and health psychology. He has received international awards for his contributions in these areas and has been influential in reshaping Australian health policies to more effectively address adolescent alcohol misuse and related problems. He is passionate about the prevention of mental health conditions and is an active supporter of Prevention United.
Listen to John discuss the social determinants of mental wellbeing and their role in prevention with Prevention United Director, Lachlan Kent
"At the moment we've got a very organised prevention set of options and programs, they're ready and the Government needs to be better informed as to why we're adovcating for these things." – John Toumbourou, Deakin University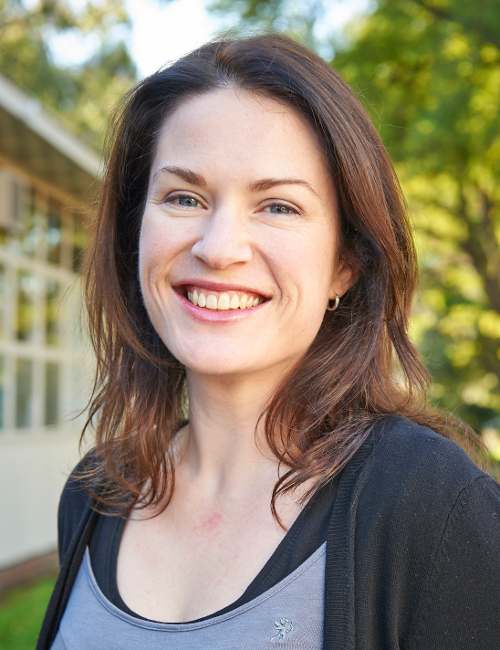 "I hate exercise so how can physical activity help my mental wellbeing?" Easily, says Professor Alexandra Parker. Not everyone is willing and able to go to the gym but physical activity can be as simple as a stroll through the park or walking to the shops instead of driving. Just getting off the couch is usually enough to kickstart the brain into gear. Alex is Professor of Physical Activity and Mental Health at Victoria University, heading up a team aiming to prevent and treat mental illness through exercise. Her focus is young people with depression who she hopes will benefit from a timely increase in physical activity as they begin clinical treatment.
Join her in conversation in conversation with Prevention United Director, Lachlan Kent, to get the low-down on getting up and about with.
"Through the work that I've been doing, I've become more and more aware of the importance of being physically active and how that helps me to manage stressful periods, to feel like I've got some control and some routine happening." – Alex Parker, Victoria University
Professor Cathy Mihalopoulos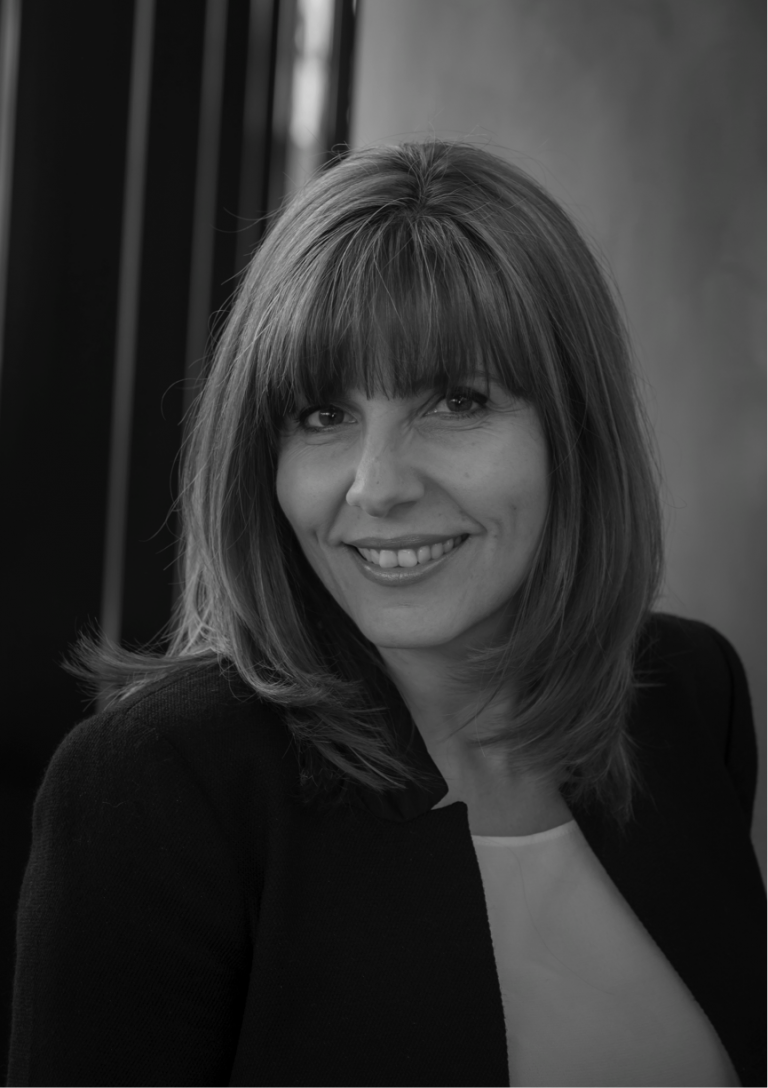 Professor Cathy Mihalopoulos is a health economist at Deakin University who evaluates the cost-effectiveness of mental health interventions. She has published a key report on the cost-effectiveness of programs to prevent anxiety and depression, meaning that they save more than they cost. Australia spends about $9 billion per year on mental health services but for every $100 spent on treatment only 60c is spent on prevention.Is this sufficient given the human and economic cost? A strong and active supporter of Prevention United, Cathy is probably the best person in Australia to answer that burning question.
Listen to Cathy discuss her views on the complementary roles of treatment and prevention with Prevention United Director, Lachlan Kent.
"I think what we're seeing, certainly in my research and the research that my team are involved in, is that there are some really quite compelling cases for prevention…Some are certainly more cost-effective than others based on what we currently know." – Cathy Mihalopoulous, Deakin University
Professor Felicia Huppert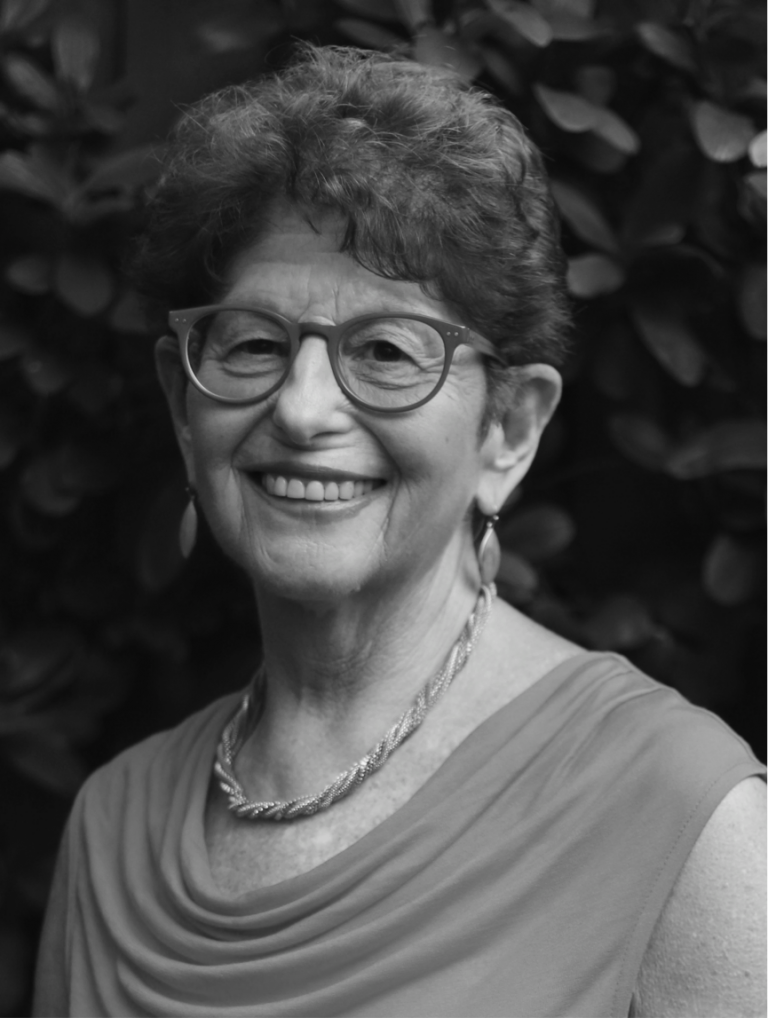 Professor Felicia Huppert Professor Huppert is internationally renowned for her work on the science of well-being and the promotion of human flourishing. She is Director of the Well-Being Institute at the University of Cambridge and Emeritus Professor of Psychology. Her research examines the causes and consequences of well-being across the life course, using data from large population samples. She is a passionate and active supporter of Prevention United and we are extremely fortunate to have her contributing to the prevention movement.
Here she is in conversation with Prevention United Director, Lachlan Kent, reflecting on her vast knowledge and experience.
"What's becoming more and more clear is the evidence that when we do things for others our wellbeing increases far more than when we do things for ourselves, and…a more widespread recognitionof that is going to be so important." – Felicia Huppert, University of Cambridge
Professor Michael Berk is currently a NHMRC Senior Principal research Fellow, and is Alfred Deakin Chair of Psychiatry at Deakin University and Barwon Health, where he heads the IMPACT Strategic Research Centre.He is an ISI highly cited researcher who has published over 800 papers predominantly in mood disorders. His major interests are in the discovery and implementation of novel therapies, and risk factors and prevention of psychiatric disorders. He is a strong and active supporter of Prevention United and, as a world-renowned mood disorder expert, we are extremely lucky to have him on board.
Here he is in conversation with Prevention United Director, Lachlan Kent, sharing his broad and deep perspectives on prevention of mental health conditions.
"We have to be working with the cardiovascular prevention people, the obesity prevention people, the cancer prevention people because our ultimate goals are aligned, and I think there's a huge missed opportunity in the mental health space." – Michael berk, Deakin University