Preventing the spread of coronavirus is crucial. It's also important that we look after our mental health during these unfamiliar and challenging times.
Coronavirus is having big impacts on our health and way of life. Stress and anxiety are understandable and normal reactions to social distancing, threats to our jobs, self-isolation and other challenges.
Wellbeing resources
Find information, apps and support services to help cope with stress and anxiety.
Resources are available that provide simple, practical tips for coping with the mental health impacts of coronavirus.  Find out more...
Self-care strategies
Learn self-care strategies through the MyDigitalHealth online platform.
A wide range of self-care strategies have been made freely available online including distress tolerance, conflict management, and guided visual imagery. Find out more...
"Coping with coronavirus" information session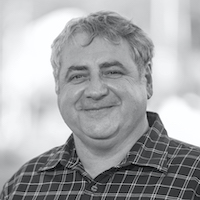 Prevention United Executive Director, Dr Stephen Carbone, offers an overview of the mental health impacts of coronavirus and provides practical advice on how to protect your mental wellbeing.
If you need mental health treatment and support you should contact your GP, go to headtohealth.gov.au or contact Beyond Blue 1300 22 4636