Our Board and staff are committed to working together with people and communities across Australia to create a shared approach to promoting mental wellbeing that everyone can contribute to.
Board
Our Directors have considerable expertise and a strong track record of success in mental health.
Chair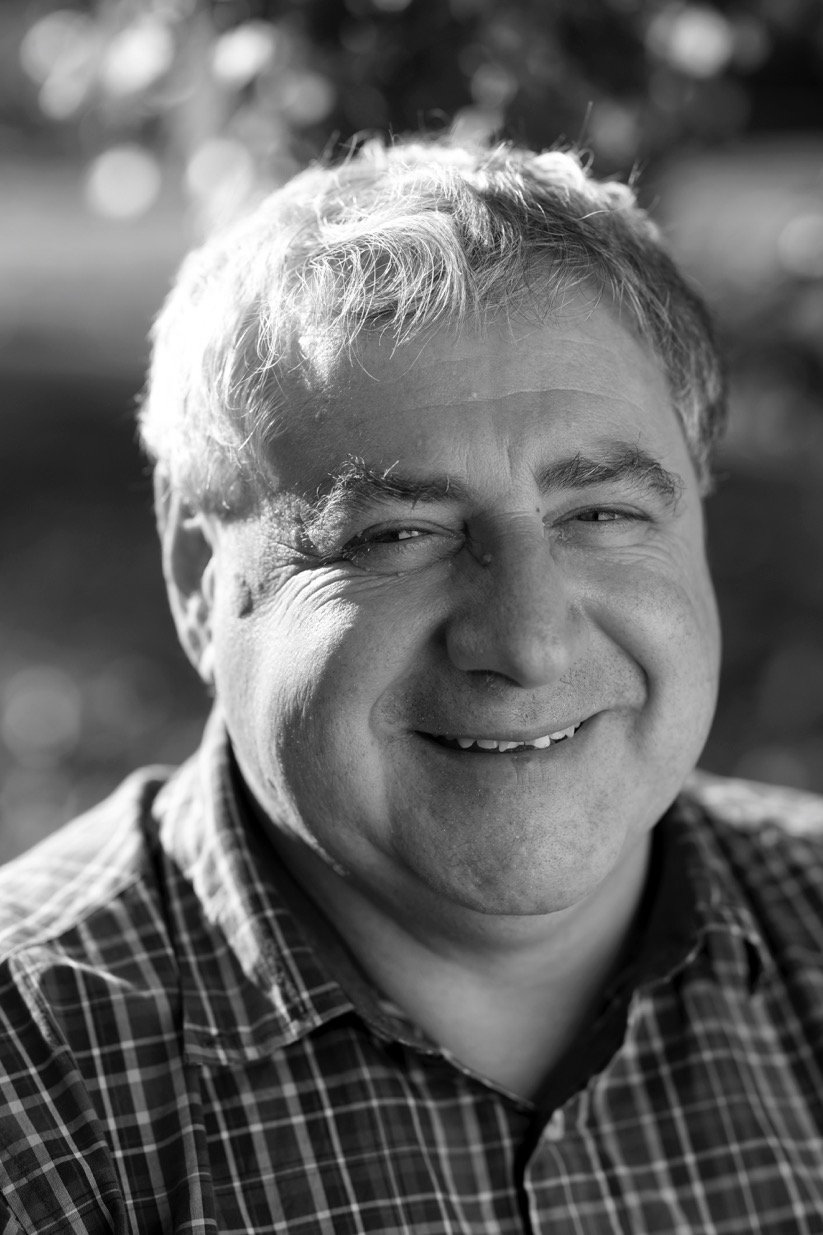 Dr Stephen Carbone BA, BSW, Postgrad Dip Psych, MBBS, MPH, is a former general practitioner turned public health expert who has a passion for promoting people's mental wellbeing.
Stephen worked as a medical officer in Victoria's specialist mental health services and as a general practitioner in Melbourne for many years before moving into the area of mental health promotion where he has focused on promotion, prevention and early intervention. He has held public health positions in the Victorian Department of Health and Human Services (DHHS) and in non-government organisations such as Orygen Youth Health, headspace, VicHealth and Beyond Blue.
Stephen has been an active contributor to several key mental health reforms in Victoria and nationally. During his tenure at DHHS he contributed to the development of Primary Mental Health Teams and Prevention and Recovery Care Services. At Orygen he helped to establish their resource and training program for persons working with young people and played a significant role in developing the model for headspace The National Youth Mental Health Foundation. While at VicHealth Stephen worked on the development of their strategy for promoting resilience among young people, and at Beyond Blue Stephen acted as a clinical advisor and headed up the policy and research team where he led the development and implementation of their revamped approach to research and evaluation.
Stephen has a deep and eclectic understanding of mental health holding qualifications in medicine, psychology, social work and a Master of Public Health. He has also experienced firsthand the impact of mental health conditions on people's lives through his support of those close to him.
Stephen will draw on his extensive theoretical, practical and personal experience in mental health to play a pivotal role in assisting Prevention United to achieve its vision and mission in the years ahead.
Directors
Dr Luke Martin BAppPsych (Hons), DPsych (Clinical), MAPS, is a Clinical Psychologist who helps people to stay well and get the most out of life.
Luke has extensive experience designing large-scale mental health promotion, prevention and early intervention initiatives for organisations such as Beyond Blue, the Australian Psychological Society and RMIT University. Luke has worked clinically with children, young people and families and understands the impact of early life experiences on mental health.
Luke also has a strong interest in mental health communications. To share the knowledge of psychology with the public, Luke has previously acted as a media spokesperson, advice columnist, workshop facilitator, freelance writer, and video presenter.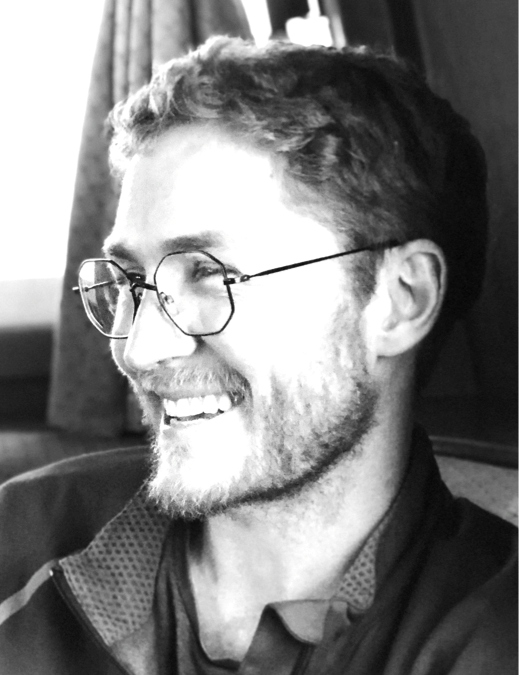 Dr Lachlan Kent BSc, BSocSc(Hons), PhD(Psych) is a mental health professional and researcher with expertise in depression, hopelessness, and suicide prevention. He has worked in a variety of health settings including promotion, prevention and evaluation roles (Australian Psychological Society and Beyond Blue), and direct psychosocial disability support to individuals living in the community with severe mental health conditions (Neami National).
Lachlan's PhD research looks at how depression affects the perception of time, and vice versa. His research also explores how the emerging study of consciousness can contribute to a better understanding of mental health, and he hopes Prevention United will be able to take advantage of these advancements as science redefines what it means to be human.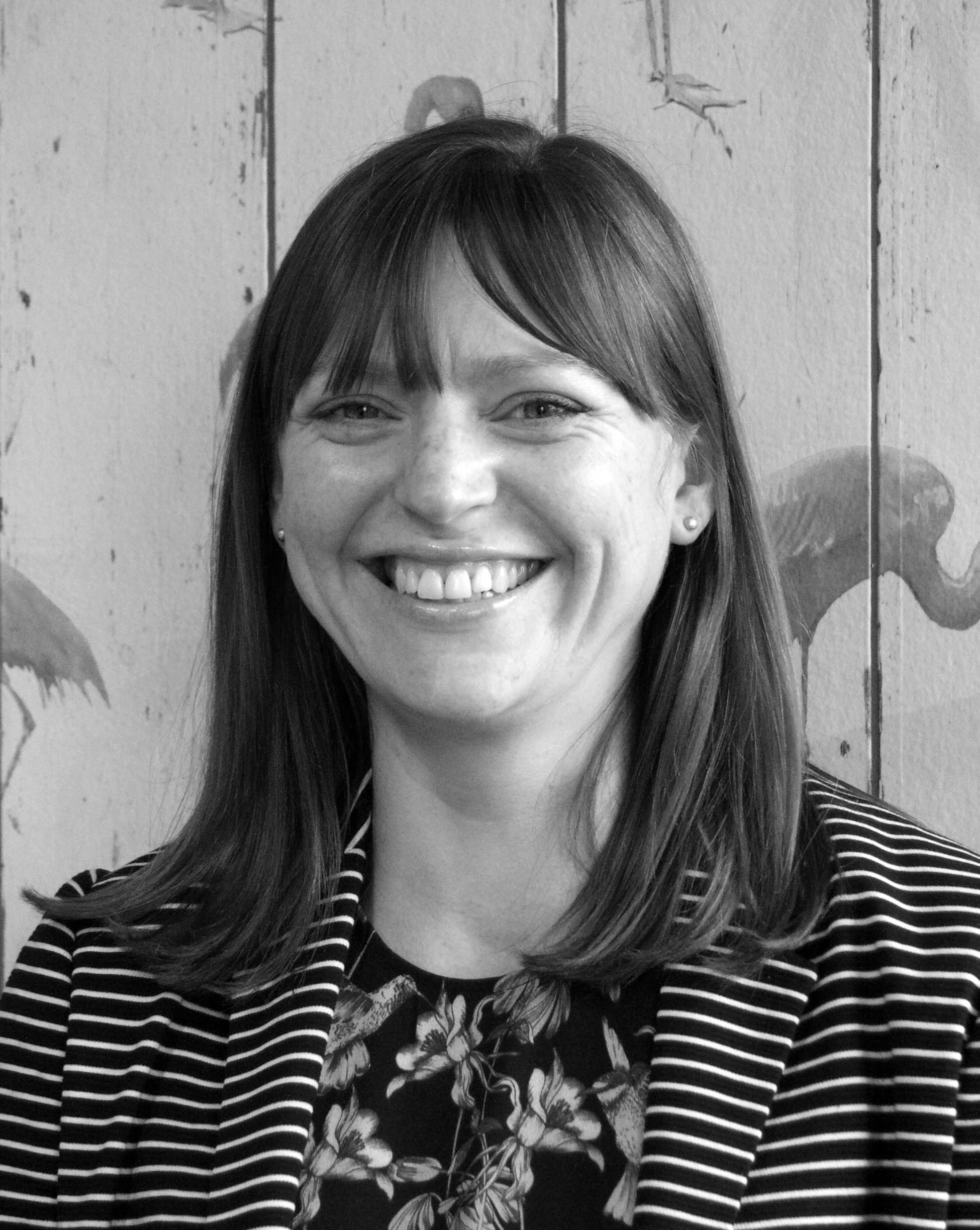 Mrs Carolyn Nikoloski BPsycSci (Hons), MPH, MPubPol&Mgt, is a mental health policy specialist, who is committed to improving mental health and reducing social disadvantage.
Carolyn has extensive experience working across government and non-government organisations, including the Department of Veterans' Affairs, the Australian General Practice Network, Beyond Blue and Good Shepherd Microfinance. Carolyn led Beyond Blue's policy reform agenda, which influenced the establishment of low intensity mental health services across the country, and the routine provision of follow-up care for people who have attempted suicide.
Carolyn hopes Prevention United will shift the environments that we live in, to better promote mental health and prevent mental health conditions.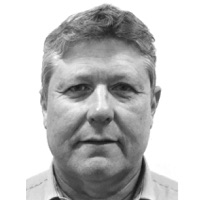 Pat O'Leary BA, MPubPol&Mgt, Grad Dip Sport Bus, is a mental health operations and service development professional with over three decades experience in the primary and specialist mental health sectors.
Pat has previously worked extensively in service development roles beginning in the 1990's with the decommissioning and rebuilding of the Victorian Mental Health Service System; for five years on building the National headspace network including the commissioning of over 60 centres; and most recently with Beyond Blue on the National rollout of 'The Way Back', an aftercare service for people who have attempted suicide.
Operationally, Pat has previously managed the Child and Youth Mental Health Service at Austin Health, the Community Mental Health Service at the RCH, and is currently the Deputy CEO at the Youth Support and Advocacy Service (YSAS). Pat also had significant early career experience in the Youth Justice and Homeless service systems, and for three years managed the Community Infrastructure Unit at Sport and Recreation Victoria.
Pat understands the impact that mental health conditions have on people's lives, and can see the enormous potential that effective prevention strategies can have on reducing distress and hardship. He looks forward to contributing to the Prevention United mission.
Advisory Committees
Prevention United will establish two advisory committees to support the work of the organisation.
Scientific Advisory Committee
Our Scientific Advisory Committee includes Australian mental health experts with expertise in the biological, psychological, social and economic aspects of prevention including: Professor Anthony Jorm (committee chairperson), Professor Michael Berk, Professor Harriet Hiscock, Professor Felicia Huppert; Professor Cathy Mihalopoulos, Associate Professor James Scott and Professor John Toumbourou.
Our Community Advisory Committee will consist of representatives from peak bodies representing: consumers and carers; mental health, public health and community sector organisations; and groups representing members of Australia's diverse communities.
Together these advisory committees will support Prevention United's Directors to develop the most up-to-date, inclusive and comprehensive approach to prevention possible. They are also assisting us to make connections with people across Australia who can help us to achieve our goal.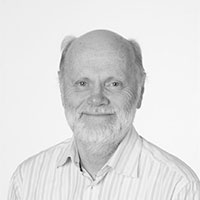 Prof Tony Jorm is a Professorial Fellow at the Melbourne School of Population and Global Health, University of Melbourne, and an NHMRC Senior Principal Research Fellow. His research focuses on building the community's capacity for prevention and early intervention with mental disorders.
Prof Jorm is the author of over 30 books or monographs, over 600 journal articles and over 30 chapters in edited volumes. He has been awarded a Doctor of Science for his research and elected a Fellow of the Academy of Social Sciences in Australia. He is an Associate Editor of the Australian and New Zealand Journal of Psychiatry, a member of the Research Committee of Australian Rotary Health, Chair of the Board of Mental Health First Aid International, and a past President of the Australasian Society for Psychiatric Research. He has been listed in ISI HighlyCited.com as one of the most cited researchers in Psychology/Psychiatry.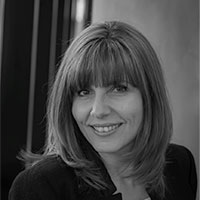 Cathy Mihalopoulos is Professor of Health Economics and the deputy director of Deakin Health Economics within the School of Health and Social Development at Deakin University, Australia. She has dual qualifications in Behavioural Science and Health Economics and leads Australia's only dedicated mental health economics research team specialising in the economic evaluation of mental health and psychosocial care.
With over 120 publications in this area, she has a broad range of expertise ranging from the conduct of economic evaluations alongside clinical trials, outcome measurement for mental health economic evaluations and broad-based priority-setting projects which simultaneously compare multiple interventions. She has been an investigator on grants totalling more than $45M dollars including competitive national research grants as well as tenders and consultancies. She sits on many national and international research committees, two notable ones being the Economics Sub-Committee of the Pharmaceutical Benefits Advisory Committee and on the Executive of the Society for Mental Health Research. Cathy has been awarded the Deakin University Population Health Strategic Research Cluster Award for Research Accomplishment in both 2011 and 2012 and the School of Health and Social Development Award for Research Excellence in 2013 and 2016.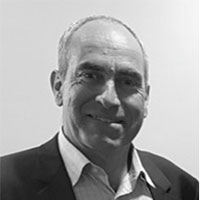 Professor John Toumbourou is based at Deakin University. He is the Chair in Health Psychology within the School of Psychology and the Leader in Translation Sciences within the Centre for Social and Early Emotional Development. As part of his Deakin roles he serves as the voluntary Chief Executive Officer of the not for profit company Communities That Care Ltd. He is a prominent researcher and social advocate in areas related to child and adolescent mental health promotion and the prevention of alcohol and drug problems.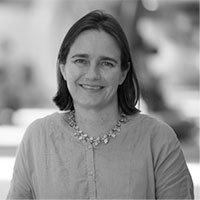 Professor Harriet Hiscock is a consultant paediatrician and NHMRC Practitioner Fellow. She works part time in research and clinical practice and is inaugural Director of the Health Services Research Unit at The Royal Children's Hospital and Group Leader of the Health Services Research Group at the Murdoch Children's Research Institute. Her research focuses on sleep, mental health, and the efficient use of healthcare and services for children with common conditions.
She seeks to determine the impact of these problems on child and family functioning and develop and trial new approaches to their management that are suitable for use by existing health workforces. She also seeks to improve child health outcomes at a systems level through health services research including developing and trialling new models to shift care from the overburdened hospital system to the community, reducing low value care and improving equitable access to mental health care. She is driving this research through the Australian Paediatric Research Network which she leads. She has published over 120 per reviewed manuscripts (2,274 Web of Science citations) and in the last 5 years has received 2 international and 9 NHMRC project grants.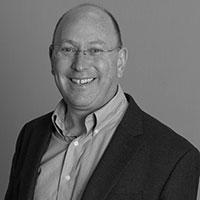 Professor Michael Berk is currently a NHMRC Senior Principal research Fellow, and is Alfred Deakin Chair of Psychiatry at Deakin University and Barwon Health, where he heads the IMPACT Strategic Research Centre. He also is an Honorary Professorial Research fellow in the Department of Psychiatry, the Florey Institute for Neuroscience and Mental Health and Orygen Youth Health at Melbourne University, as well as in the School of Public Health and Preventive Medicine at Monash University.
He has published over 900 papers and is the 2nd highest cited bipolar disorder researcher in the world (Scopus), and is listed by Thompson Reuters as amongst the world's most influential scientific minds. Data from SciVal shows he is Australia's most highly cited researcher in the categories of neurosciences, and psychology and cognitive sciences over the five years between 2012 and 2017. He is past president of the International Society for Bipolar disorders and the Australasian Society or Bipolar and Depressive Disorders. His major interests are in the discovery and implementation of novel therapies, and risk factors and prevention of psychiatric disorders. He is the recipient of a number of national and international awards including the Brain & Behaviour (NARSAD) Colvin Award for Mood Disorders in 2015, and holds grants from the National Institutes of Health (US), Simon Autism Foundation, NHMRC CRE and project grants, Beyondblue and Stanley Medical Research Institute and is a lead investigator in a Collaborative Research Centre.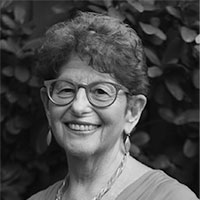 Professor Felicia Huppert is internationally renowned for her work on the science of well-being and the promotion of human flourishing. She spends part of the year in the UK, where she is Director of the Well-being Institute at the University of Cambridge, and Emeritus Professor of Psychology. She has advised the UK Government and international bodies on the measurement of well-being, and on policies to enhance well-being. Felicia's current research focuses on three main areas.
Major studies of the effects of mindfulness training for both teachers and students on well-being, symptoms of anxiety and depression, and educational outcomes. This work is being conducted in schools around Australia, as well as the largest RCT ever undertaken in this field – the UK's MYRIAD Project funded by the Wellcome Trust.
A project on well-being and compassion in a healthcare setting, involving an enriched RCT design, using multiple methods for assessing outcomes. The RCT compares two interventions which are both designed to improve well-being and compassion among nurses – one based on meditation practices, the other on positive psychology, as well as a waitlist control group. Nurses in the intervention groups receive 3 full days of training, and are evaluated pre- and post-training and at 5 months follow up. Principal outcomes are well-being, symptom reduction, compassionate care, and workplace measures, including burnout. Measurement methods include qualitative interviews, self-report questions, objective tests, patient reports, ethnographic observation, and social network analysis.
Development of a high quality multi-dimensional measure of subjective well-being (in collaboration with Professor Herb Marsh) to guide research and policy. This measure recognises that well-being is a multidimensional construct, and that establishing well-being profiles for individuals or groups is the most effective way to guide the selection of appropriate interventions.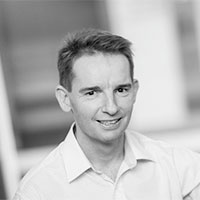 Professor James Scott is Head of Mental Health Programme at the QIMR Berghofer Medical Research Institute. James leads a programme of clinical and epidemiological research in children and youth. The overarching aim of his research is to prevent mental and developmental disorders in children and to improve treatments for young people living with mental illness. He is a National Health and Medical Research Council Clinical Practitioner Fellow, is chair of the binational RANZCP Youth Special Interest Group and editor of the Journal Social Psychiatry and Psychiatric Epidemiology. He has co-authored over 140 peer publications, many in leading international journals and is an investigator and collaborator on local as well as global research projects. He has been awarded the 2018 Royal Australian and New Zealand College of Psychiatrists Senior Research Award.
James' research includes the identification of modifiable risk factors for mental/ developmental disorders and clinical trials. He was awarded an NHMRC Practitioner Fellowship for his research (2016-2020) and was the lead author of the Disease Control Priorities 3rd Edition Chapter on Preventing Mental and Developmental Disorders in children and adolescents (2013-15). In 2018, he was an invited member of the UNICEF Technical Experts Group on Measurement of Mental Health among Adolescents which will establish the prevalence of mental and developmental disorders in children and adolescents globally. He is an advisor for childhood mental and developmental disorders (autism, ADHD, Disruptive Behavioural Disorders) for the Global Burden of Disease Projects (2010-2018).