Resources
Prevention United has something for everyone. We offer comprehensive prevention information and strategies for individuals, parents and caregivers, and organisational and community leaders.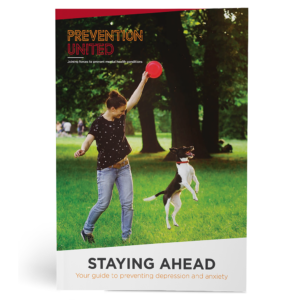 We have also developed a free eBook to help individuals protect their mental wellbeing called Staying Ahead - Your guide to preventing depression and anxiety. It is free to download here.
Services
We're specialists in promoting mental wellbeing and preventing mental health conditions. Contact us to find out how we can help you make your organisation or local community more mentally healthy.