Programs

A free, online parenting program. Protect your teenager's mental wellbeing and reduce
their risk of experiencing depression and anxiety. Learn more...
---
Our other programs are currently in the final stages of development and will be ready for launch in early-to-mid 2021. Stay tuned by signing up for email updates.
Resources
Prevention United has something for everyone. We offer comprehensive prevention information and strategies for individuals, parents and caregivers, and organisational and community leaders.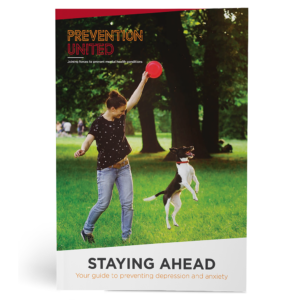 We have also developed a free eBook to help individuals protect their mental wellbeing called Staying Ahead - Your guide to preventing depression and anxiety. It is free to download here.